Since 1951, Junior Academy Children's Centers have been committed to caring for children and families in the Pikes Peak region. Mr. and Mrs. Charles Straeb began Junior Academy Children's Centers, the oldest established private preschools in Colorado Springs. Currently, the schools are owned and operated by their children, Charles Straeb Jr., Robert Straeb, and Carol Holden.The Straebs have been innovators of many preschool , school age childcare and educational programs available in our community. These include All-day Kindergarten, Infant and Toddler care, a private Non-graded Elementary School, Educational Preschool and Summer Day Camp, as well as Enrichment and Literacy Programs.
Childhood is a time of delight, curiosity, and exploration of the world around us. Junior Academy believes in providing a high quality, safe, fun and enriching environment for children. Our programs emphasize individual attention, reflecting the needs, interests, developmental level and personality of each child.
At Junior Academy Children's Centers, our warm, loving, professional staff guides each child to achieve his/her greatest potential – intellectually, physically, socially and emotionally. We provide direction, age-appropriate activities and materials, and exposure to a wide variety of fun, stimulating experiences. Our goal is to give each child the ability to develop a positive self-image, inner confidence, and a life-long love of learning.
01 Jan
Junior Academy Kids Opens
Mr. and Mrs. Charles Straeb open up Junior Academy Kids in the basement of their home.
01 Jan
Introduce All-Day Kindergarten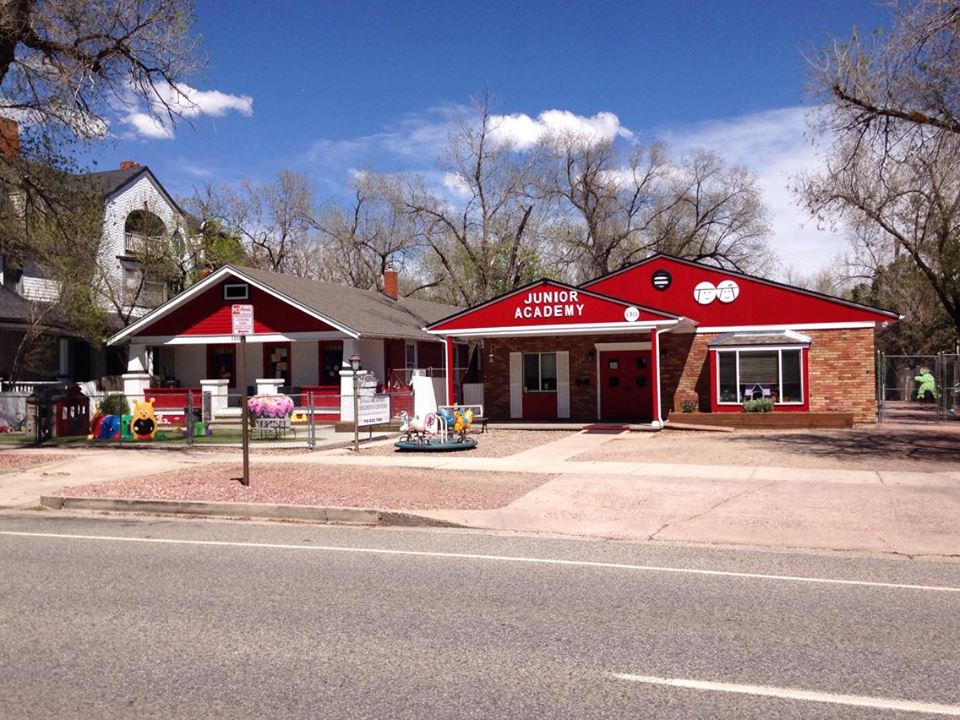 Junior Academy opens the first All-Day Kindergarten in the Colorado Springs area.
01 Jan
Web Site Revamp
We upgrade our website to include the latest interactions with Google Maps and mobile devices to make it easier for parents to find locations near them.  We also have downloadable PDFs in lieu of paper forms you would need to pick up in one of our offices.